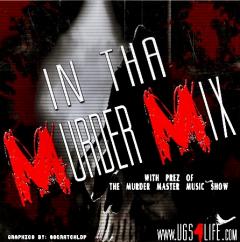 In the Murder Mix 14 with JaCcInDaBoxX....
play list includes Project Born,
Detag, Jacc In Da Boxx, C-Ray, Suizid3pakt,
Deon, Dagger D, Xit Only, MC Eiht,
Supah Smash Bros, LOC, Kokane, Desperado,
JT Money, Dead Click, Esham, Pimp Counsel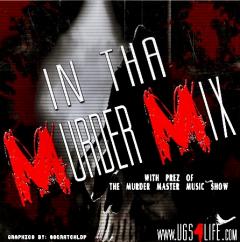 In the Murder Mix 11 with THA BG ....
Play List features: TC featuring T-Rock and MC Mack, X-It Only,
Antidote,Mista DKB & Racer XS Cash,Don Blanco & SB,
Frank P & Scratch LDP, Lyrical Dre, Tha BG, Brother NIP,
Drastiko & K-Rino,MD3, Snake Lucci, and Daniel Jordan & Esham
Donate at http://www.ugs4life.com/donate/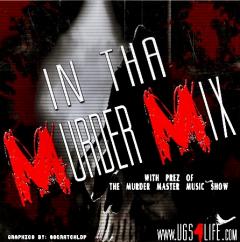 In THA MURDER MIX 10 with THA BG & JaCcInDaBoxX & Mic Maestro @ Murder Master Music Show
Playlist Includes: II Tone, Fred Stuy,
Drastike & K-Rino, Lyrical Dre,
Gozza featuring Project Born & Dice,
MD3, Bigg Zakk, Gangzta Krow,
Tha BG with JaccIndaBoxx, Mic Maestro,
Detag, Masovi Wrazi, Slow Moe,
and Supah Smash Bros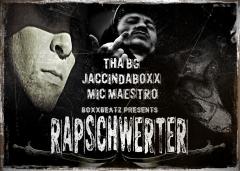 BOXXBEATZ & HOME Grown Recordz presentz
THA BG & JaCcInDaBoxX & Mic Maestro - Rap Schwerter 2017
Beat by BOXXBeatz
Vokals by Tha BG & JaCcInDaBoxX & Mic Maestro
765 Productions
2017
Download & Stream RapSchwerter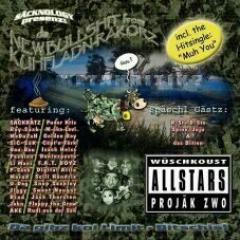 Projäk ZWO / B29
Wüschkoust Allstars Compilation "Metakritik / Projäk Zwo" (HNC002)
Erscheinungsjahr: 2002, 22 Songs, 73 min.
Saufside Compilation da sikkkest Mixtape eva!!!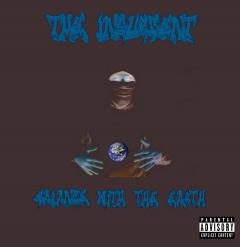 Balance With The Earth
Produced by The Insurgent, Lord Gamma, Nagash, Dj Nuclear BrainWash, Liquid Shinobi, CrucifixUZ & Vexx.. Also includes MC's Such as The Insurgent, Liquid Shinobi, Nagash The Usurper, Crux Motollo (The Lurker), Talking Shadow, Eternal Turbulence (E.T.), Kalki, Rockspeechez, Shiloh, LostFlow, Tha BG & Jaccindaboxx..
Artwork by The Insurgent...
INSURGENT RECORDS
Running Time - 76:50
credits
released January 20, 2017
Download Balance With The Earth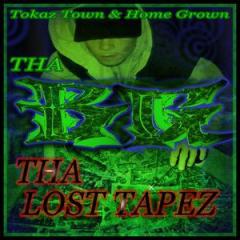 Tha BG presentz
Tha Lost Tapez
Tha BG, Paul Pain aka Itchy Bonez, Noise, Rajah Amin, Mic Maestro, Wrinkled Gucci, Slay, 3IZE, Rush�´N, Suzi
Tokaz Town & Home Grown Recordz
Download & Straem Tha Lost Tapez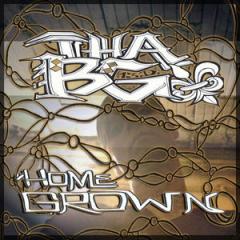 Tha Bg presents
Duzz`t I 2008 2009
Tha BG, Itchy Bonez, Tone Tonic, Tha Murda Boyz, Joey Cast aka Lyricast, Rush�´n, Tha Doc, B-Tite
Home Grown Tha BG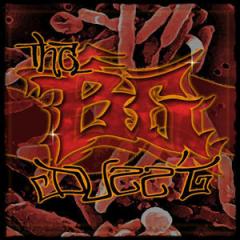 THA BG presentz
Duzz`t III
THA BG, K-RINO, Noise, Paul Pain aka Itchy Bonez, Rajah Amin, B-Tite, Hard Rocco, Tone Tonic, Cosbla
Home Grown - Tha BG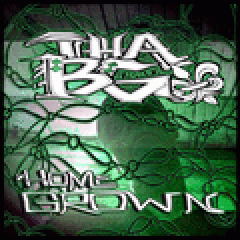 Tha Bg Presentz: Skrewd & Choppd Filez
Tone Tonic, Joey Cast, Noise, Run That, Shady C, Murdera, SCREWD GROOVZ, Tha BG
Download & Stream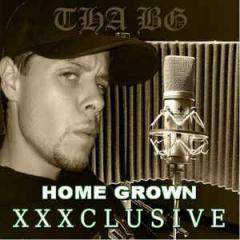 XXXCLUSIVE - Tha BG
THA BG feat. B-Tite & Hard Rocco
Home Grown Recordz proudly presentz
STAY TUNED ~ THIS MY MIXTAPE FOR 2010 STR8 HOME GROWN RECORDZ SUPPORT REAL RAP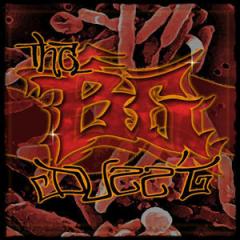 THA BG presents
Tha Dead At Birth Filez
Dead at Birth [Lawrence K, Crayz & Tha BG] feat. B-Tite
Tha BG, Home Grown Recordz
Tha Dead at Birth EP
CONTRAVERSUS
THA BG feat. CREEPBHILL, B-TITE, NOISE, CRAYZ, LAWRENCE K, XXX Flo
HOME GROWN KELLER STUDIO
RUTH REAL LIFE REAL RAP CONTRAVERSUS AGAINST: LAMESTREAM Media BLINGBLING BLABLA POLITICS FTP, FTP & FTI SELLOUTS CHARTS Keep it Real H.I.G.H.